Megan E. Filbin, Ph.D.
Associate Professor of Chemistry & Biochemistry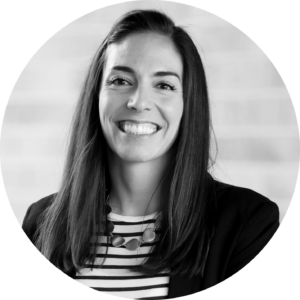 Along with teaching CHE 4310 Biochemistry I, I lead an NIH-funded undergraduate research group. I serve on multiple committees, including ASBMB's Women in Molecular Biology and Biochemistry Committee and the MSU Denver's Puksta Foundation Advisory Committee.
Working alongside my undergraduate research assistants, I am looking at how ribosome function is directly manipulated to allow spatially segregated translation within regions of the neuron.
Current Members
Elizabeth Spear, B.S.
Biochemistry 2019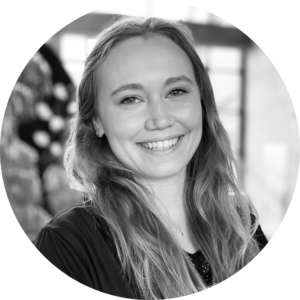 Our goals in the lab are to identify which portion of the DCC C-tail are necessary and sufficient for inhibiting the ribosome during translation. I am creating mutants of the DCC C-tail protein with site-directed mutagenesis, traditional cloning and recombinant protein expression. I am measuring the ability of these mutants to inhibit translation via in vitro luciferase reporter assays. In August 2020, I will start working toward my Ph.D. in the Department of Microbiology at the University of Colorado, School of Medicine.
John Manalastas, B.S.
Health, Leisure & Exercise Science 2014 | Biochemistry 2021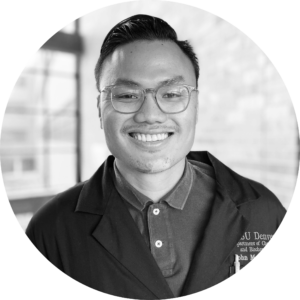 I am currently working on identifying the roles of unstructured proteins that regulate local ribosomal protein synthesis in neurons. This involves mutagenesis, cloning, recombinant protein expression and purifying these cytoplasmic proteins. The ability of these proteins to regulation translation are measured via in vitro luciferase and pull-down assays. I'm a biochemistry major and planning to pursue a career in research and/or medicine.
Alumni
Scott-Wesley Bean, B.S.
Biochemistry 2018
Scott-Wesley graduate summa cum laude with a B.S. in Biochemistry in the fall of 2018, and earned top honors in the Department of Chemistry & Biochemistry. He is currently working as a scribe in the Denver metro area as he prepares to apply for medical school.
Jorge Chalit, B.S.
Biochemistry,
B.A.
Psychology 2018
Jorge graduated with dual B.S. in Psychology and Biochemistry in the spring 2018. He is currently a medical scribe in the Emergency Department at Swedish and Sky Ridge Hospitals. Along with DJing, producing music and publishing articles with Groove Medical, Jorge plans to pursue a career in psychiatric medicine and neuroscience research.
Laura Baquero Galvis, B.S.
Biology 2017
Laura graduated with a B.S. in Biology in the fall of 2017. She is currently a Professional Research Assistant in the lab of Dr. Sujatha Jagannathan in the Department of Biochemistry & Molecular Genetics at the University of Colorado, School of Medicine. She plans to apply for graduate school in fall 2020.
Isaiah Jackson, B.S.
Biochemistry 2017
Isaiah earned his B.S. in Biochemistry in 2017. He is currently a Lab Technician for Molecular Products Inc. He plans to apply for M.D./Ph.D. programs with the goal of earning a Ph.D. in Astrophysics.
Dr. Liz Shields, B.S.
Business Administration 2010 |
Biology 2016 |
Pharm.D.
2020
Graduating Cum Laude from Metro in the spring of 2016, Liz earned her second Bachelor's degree, in Biology. She completed her Doctorate of Pharmacy from the University of Colorado, Skaggs School of Pharmacy in 2020. Liz is currently a resident pharmacist at Utah Valley Hospital in Provo, UT. Her goal is to move back to Colorado after her residency to work as an inpatient clinical pharmacist.
Evan Morrison, B.S.
Chemistry & Philosophy 2016
Evan earned a double-major in Chemistry and Philosophy in spring 2016. He is currently a second-year doctoral student in the Molecular Biology Program at the University of Colorado, School of Medicine, in the lab of Dr. Olivia Rissland.
Cesar Garcia, B.S.
Chemistry 2016
Cesar graduated in the fall of 2016 with a B.S. in Chemistry with a concentration in Criminalistics. He currently a Lab Technologist II in Research & Development at ADA Carbon Solutions, now Advanced Emissions Solutions (ADAES). He plans to continue working at ADAES with the goal of becoming a lab manager.